The Story
At last, sustainable haircare doesn't mean a compromise on quality or results! Jennifer Luis products are vegan and made of the finest ingredients.
I don't think quality has to suffer for us to make an environmentally kind choice'
JENNIFER NAJAFI - FOUNDER 
How it all started
For over 20 years, I worked as a hairdresser in prestigious salons across the globe. Being in 5-star establishments meant meeting the high expectations of demanding (rightly so) clients who wanted nothing but the best. Since our work involved their hair, they wanted perfection. During my time in these salons, I had the privilege of using some of the finest hair products available. However, when I decided to embark on a sustainable journey, I hit a roadblock. I couldn't find sustainable alternatives that matched the quality I was accustomed to.
That's when my family and I realized we couldn't be the only ones yearning for high-quality, sustainable products that are free of single use plastic, palm oil-free, and vegan. We wanted to cater to individuals like us, who value both exceptional quality and environmental consciousness. So, armed with extensive research, the expertise of a cosmetic chemist (in Sweden), and years of trials, we started Jennifer Luis. 
Production
All our products are made in the UK.
Where? At our very own production hub in Cheshire - using unique professional machinery, it's where all of our luxurious ingredients are turned into shampoo bars.
How? Our ethically sourced ingredients are carefully measured out, thoroughly mixed, and processed with precision by our cutting-edge equipment. Each product is hand-finished and wrapped. Our packaging is free from plastic and 100% recyclable.
Why? Our professional approach to production guarantees consistency and high quality. Our hand-finishing ensures a keen eye has checked each product.
People
Behind every business is a team of people. Behind Jennifer Luis Haircare are Jennifer and her fabulous family.
Ingredients
Only the best will do.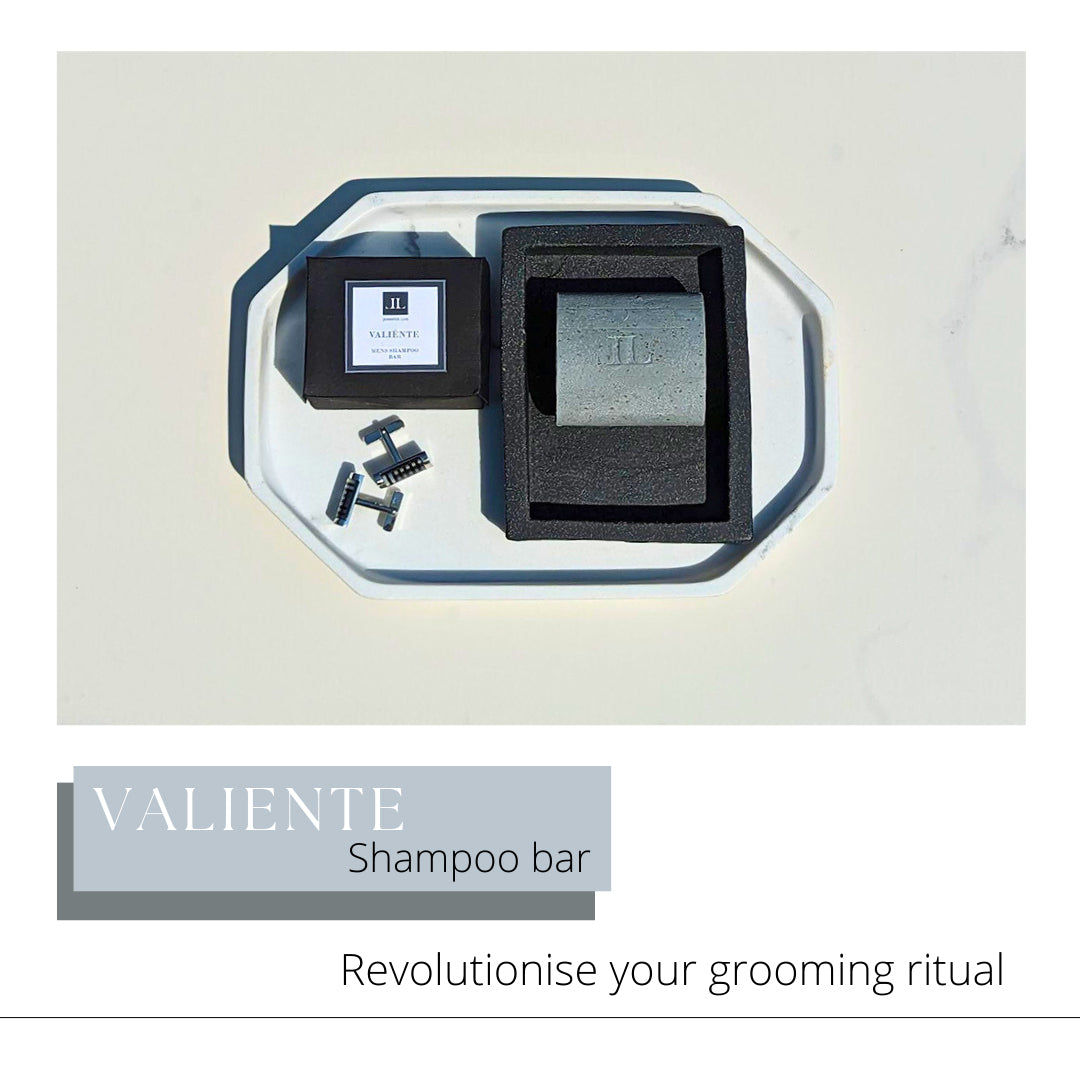 Valiente
Regular price
Sale price
£11.75 GBP
Unit price
per
Sale
Sold out
Share
View full details