Regular price
Sale price
£11.75 GBP
Unit price
per
Sale
Sold out
Men's Shampoo
Valiente Shampoo Bar is a fusion of carefully selected ingredients, meticulously combined to deliver an invigorating and refreshing grooming experience. Crafted with brewers yeast, hemp, thyme essential oil, and wheat protein, this extraordinary bar promises to elevate your hair and body care routine to new heights.
Valiente aroma is a harmonious blend that exudes cleanliness and freshness, reminiscent of a sophisticated aftershave. With every use, its captivating scent envelopes you, leaving you feeling confident and revitalized.
This exceptional shampoo bar goes beyond mere cleansing. Valiente is formulated to effectively remove dirt, oil, and impurities from both hair and body, making it an all-in-one solution for the modern man. Say goodbye to the clutter of multiple products and embrace the simplicity of Valiente.
Valiente has been meticulously crafted to meet the specific needs of today's discerning gentleman. With its clean and refreshing scent, nourishing and moisturising properties, and versatile application for hair and body, Valiente promises to elevate your grooming routine to new heights of excellence.
Indulge in the exceptional qualities of Valiente, and let this shampoo bar redefine your grooming experience.
Hero Ingredients

Thyme Essential Oil- Thyme possesses beneficial properties that can effectively reduce dandruff by inhibiting inflammatory bacteria and nourishing hair follicles. This creates an optimal environment for the growth of new hair cells, fostering a healthy scalp. Furthermore, thyme stimulates blood circulation in the scalp, promoting hair growth. Its remarkable attributes not only stimulate the scalp but also actively prevent hair loss. Similar to cedarwood oil, thyme oil has been discovered to be advantageous in the treatment of alopecia areata.

Brewers Yeast- Brewer's yeast is abundant in B-group vitamins such as folic acid and riboflavin, crucial for promoting hair growth and maintaining the overall health of the hair. Brewer's yeast also nourishes hair follicles to strengthen the hair, while oil seals keratin from hair fibres.

Hemp- Hemp oil is rich in fatty acids, which are great for moisturising hair. It can help prevent breakage, split ends, and dryness by penetrating the hair shaft and locking in moisture. Hemp oil is also high in protein, which is essential for building strong and healthy hair. Regular use can help strengthen hair and reduce the risk of breakage. Hemp oil also contains omega-3, omega-6, and omega-9 fatty acids, which can help stimulate hair growth. These nutrients help nourish the scalp, promoting healthy hair growth from the root. By containing anti-inflammatory properties it can help soothe an irritated scalp. It can also help alleviate dandruff and other scalp conditions. Finally, Hemp oil can help give hair a natural shine, making it look healthier and more vibrant.
How to use

Here's a quick guide on how to use a shampoo bar:
Step 1: Wet your hair thoroughly with warm water.
Step 2: Rub the shampoo bar between your hands to create a lather. Alternatively, you can rub the bar directly onto your hair.
Step 3: Massage the lather into your scalp and hair, working from the roots to the ends.
Step 4: Rinse your hair thoroughly with warm water.
Step 5: Repeat
Step 6: Storing your bar- Keep it away from water - either on a basin, in a soap dish, or hanging in a net. Keeping your bar dry between uses will mean no mess and more washes.
Ingredients

Sodium cocoyl isethionate, Aqua,
Cocamidopropyl betaine, Saccharomyces
cerevisiae extract, Theobroma cacao seed
butter, Behentrimonium chloride, Titanium
dioxide, Sodium chloride, Cannabis sativa
seed oil, Cedrus atlantica bark oil, Parfum,
Phenoxyethanol, Helianthus annuus seed oil,
Hydrolyzed wheat protein, Thymus vulgaris
flower/leaf oil, Panthenol, Polyquaternium-7,
Alcohol, CI 77499, Rosmarinus officinalis leaf
extract, Ethylhexylglycerin, Potassium sorbate,
Citric acid, Hexyl cinnamal, Benzyl Benzoate,
Citronellol, Alpha-isomethylionone, Coumarin,
Geraniol, Eugenol
Share
View full details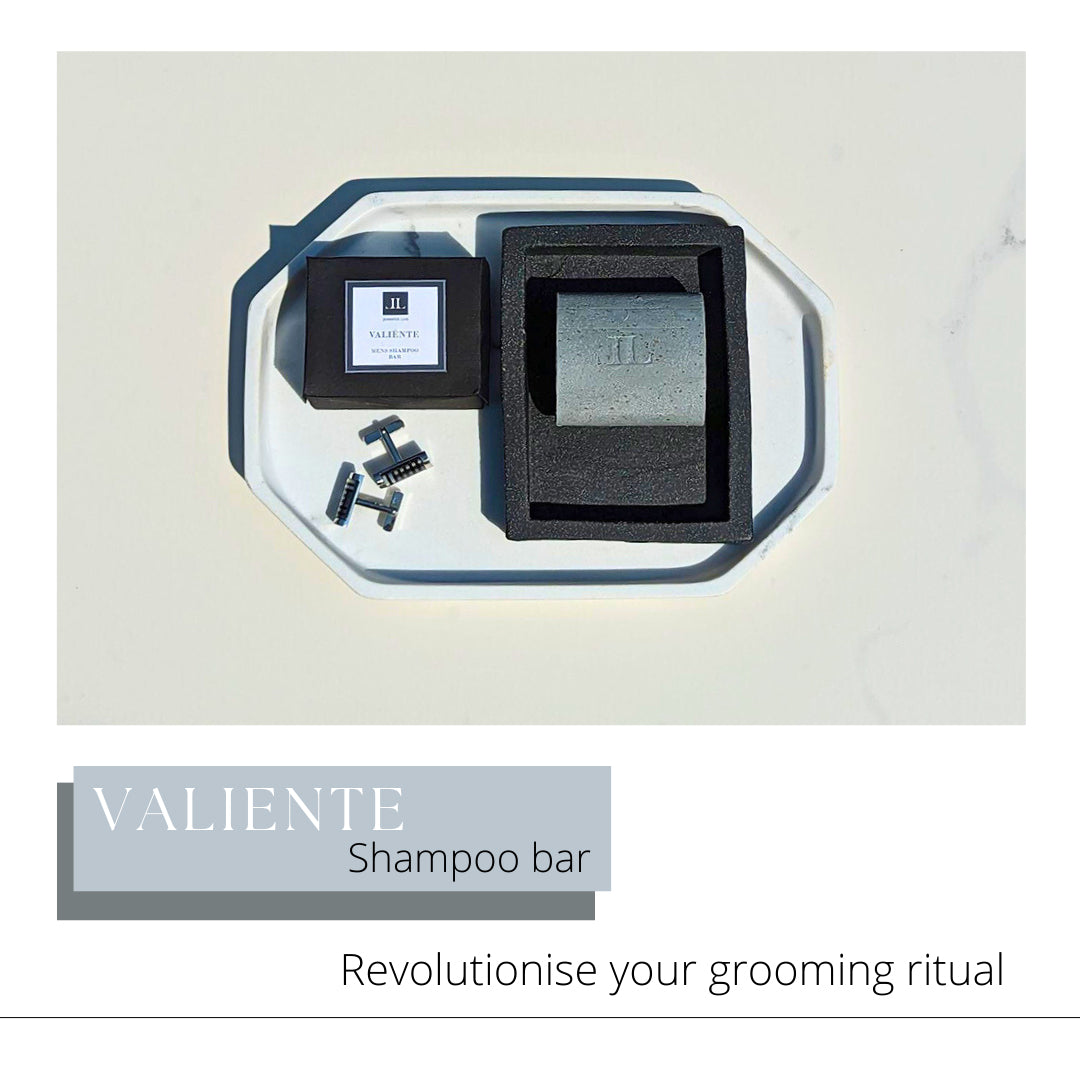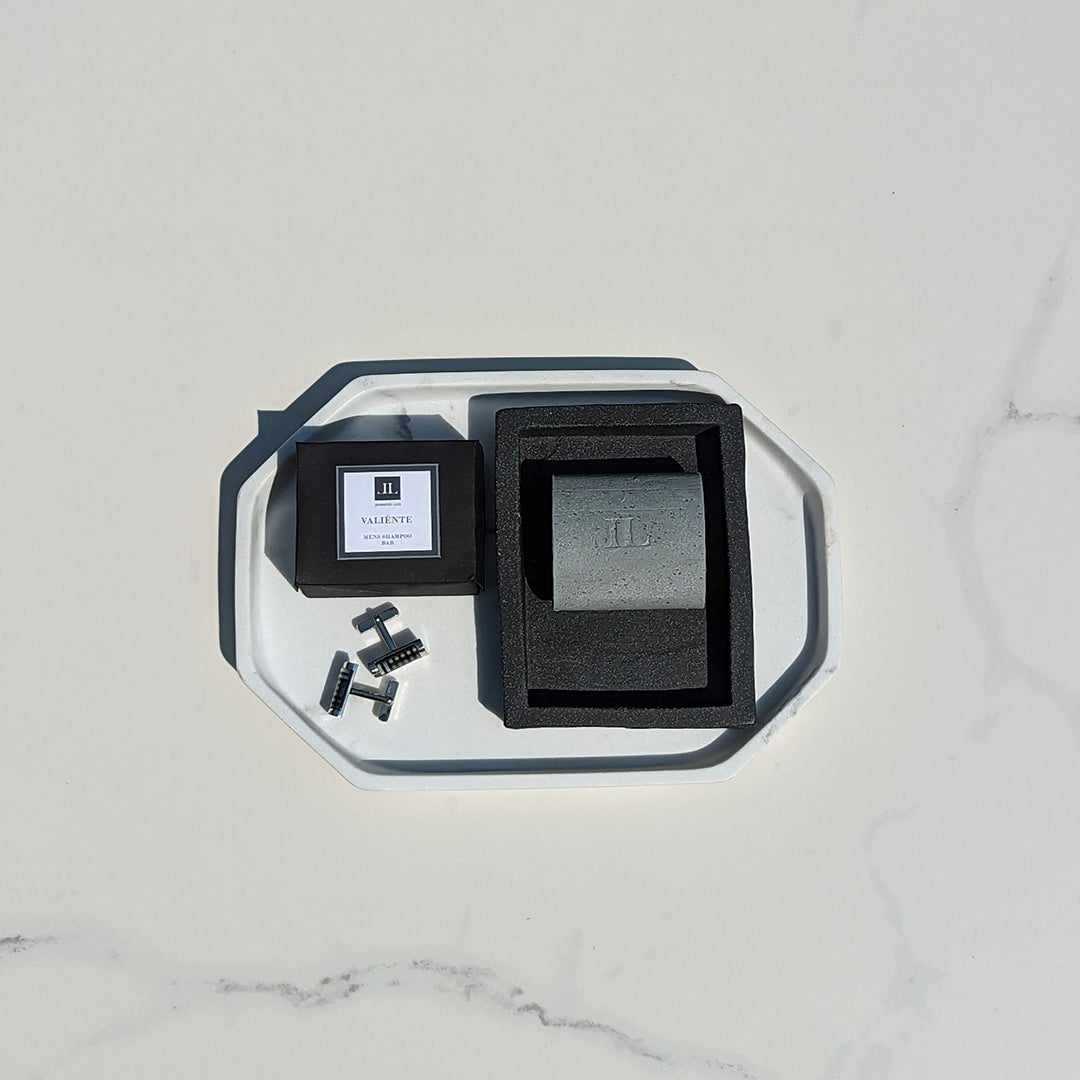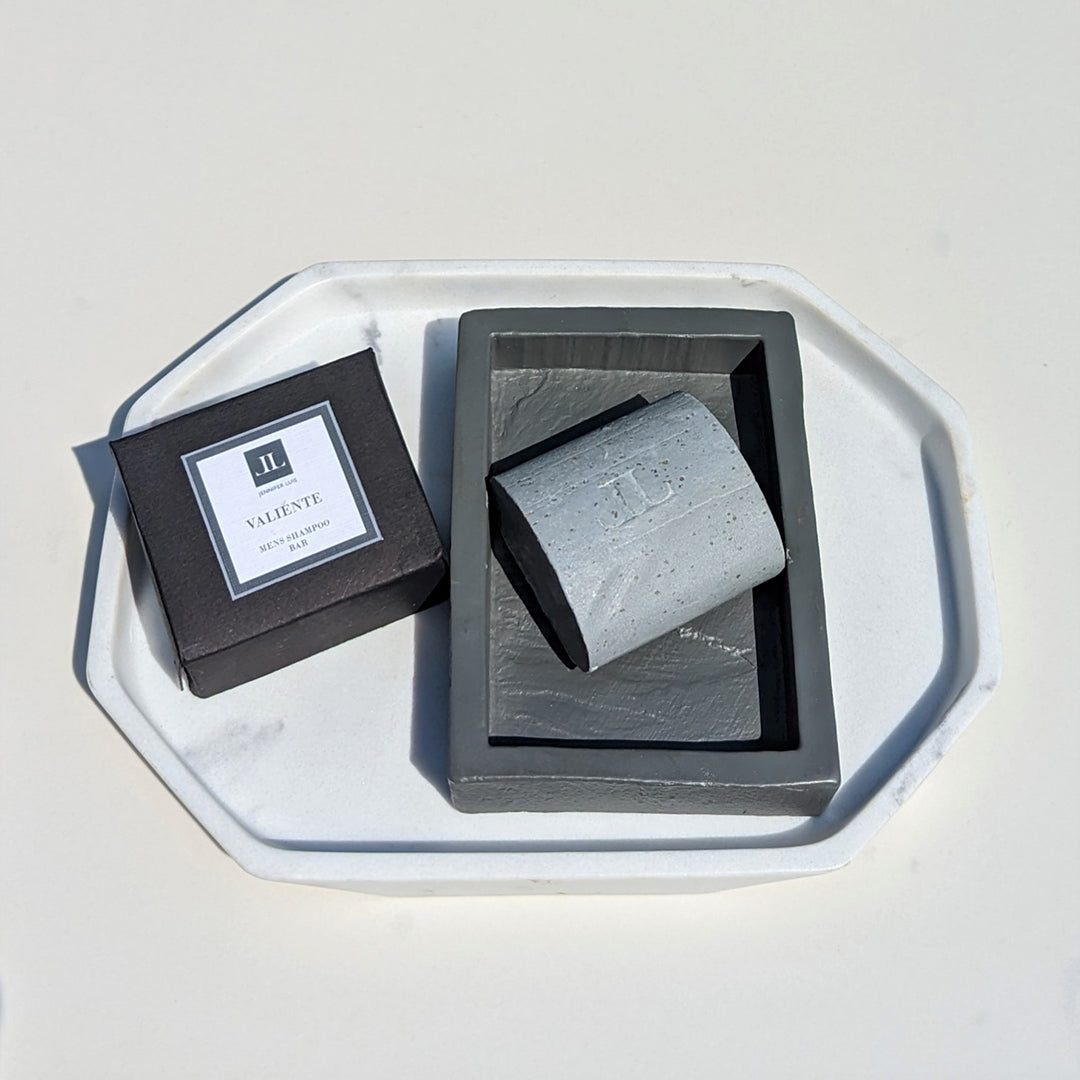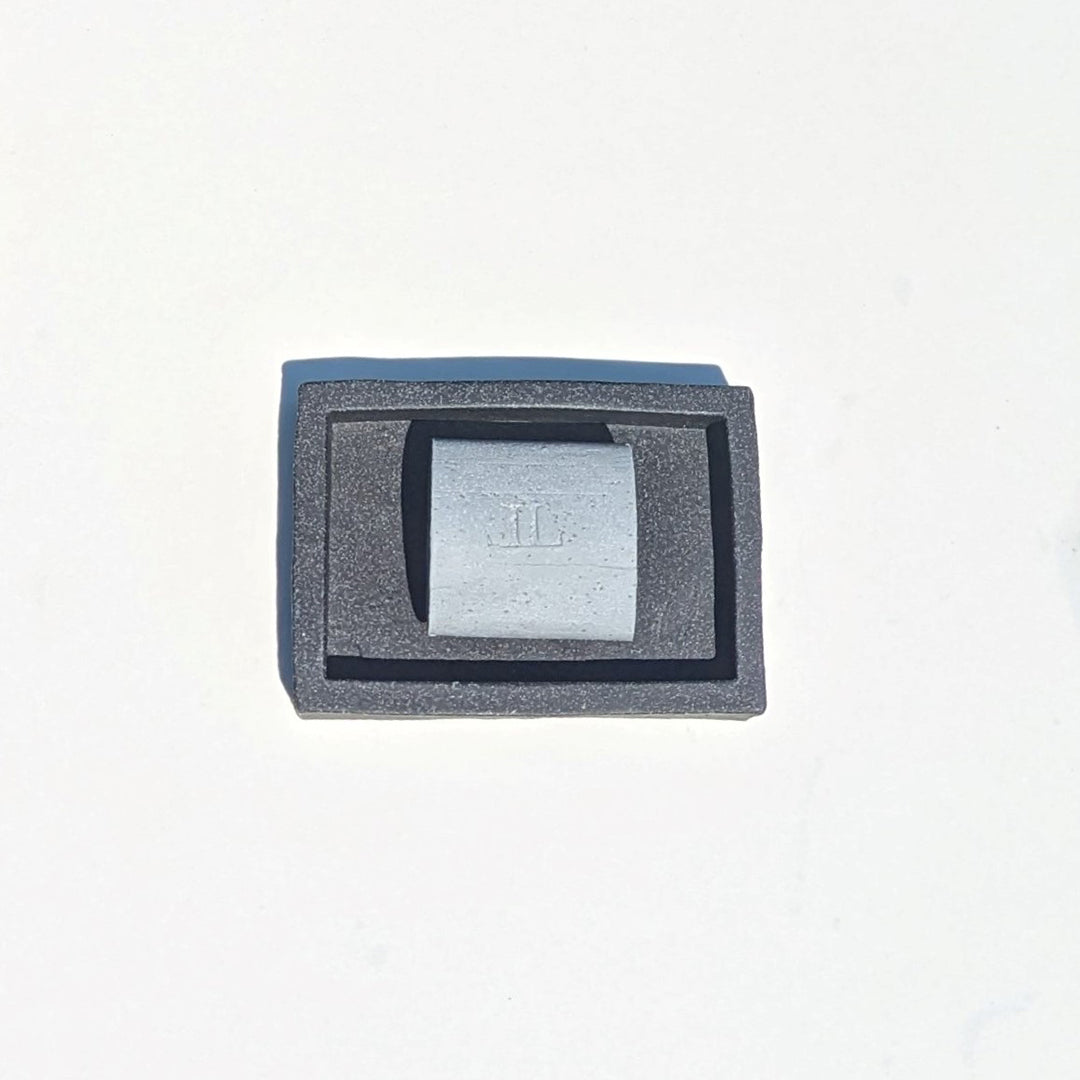 Game Changer!
Really impressed with the performance and overall convenience of this shampoo bar. As someone who prefers minimalistic grooming products, this is ideal. Its compact and travel-friendly, making it easy to take to the gym. The absence of plastic packaging is a huge plus and it smells great!