Copy of About
We sat down with Founder and CEO Jennifer to ask her a few questions:
What made you decide to start Jennifer Luis Haircare?
Well, when I had my son in 2016, I started to see the world with different eyes and it dawned on me how my actions now would impact on his future. I read an article saying that only 9% of plastic ever made had been recycled. That leaves 91% out there. That's madness! I just thought something's got to change. We must make the world a better place and I can start by not adding to the problem myself. If other people also ditch the shampoo and conditioner bottles then together we can really make a difference!
So that's where the idea came from?
Well, yes kind of…when I started to look into sustainable products I struggled to find something that ticked all the boxes. I'd worked in 5 star salons around the world and I was used to using high performing products but I was left baffled by the gap between salon quality products and environmentally friendly products. It seemed you had to choose one or the other. So that's where the idea came from – the lack of products that were high quality hair performers and also environmentally friendly. I realised I couldn't be the only person who wanted to do their bit for the environment without having to sacrifice the condition of their hair!
Tell us a bit about the Jennifer Luis Bars
Ok. Well I've always been interested in hair health and nutrition. It doesn't matter what colour you have, if your hair is not in good condition it won't look good. Plus healthy, shiny hair looks more youthful and as a nation, well world really, that's what we are all striving for - to look more healthy and youthful. So it was really important for me to make sure we used the best ingredients we could to strengthen and nourish the hair. I didn't want the bars to just clean the hair. They had to do so much more than that. We had to develop a product that had the same impact on the hair as the professional products I was used to using on myself and my clients. And I'm delighted to say that's exactly what we've got! Our products are full of vitamins and minerals to treat the hair and stop colour fade. We have not only removed the plastic packaging but we've removed the water in the product too. What you are left with are the ingredients in their purest form, not watered down, and no plastic bottle. Help your hair whilst helping the world. I just think choosing one of our bars is a no brainer really!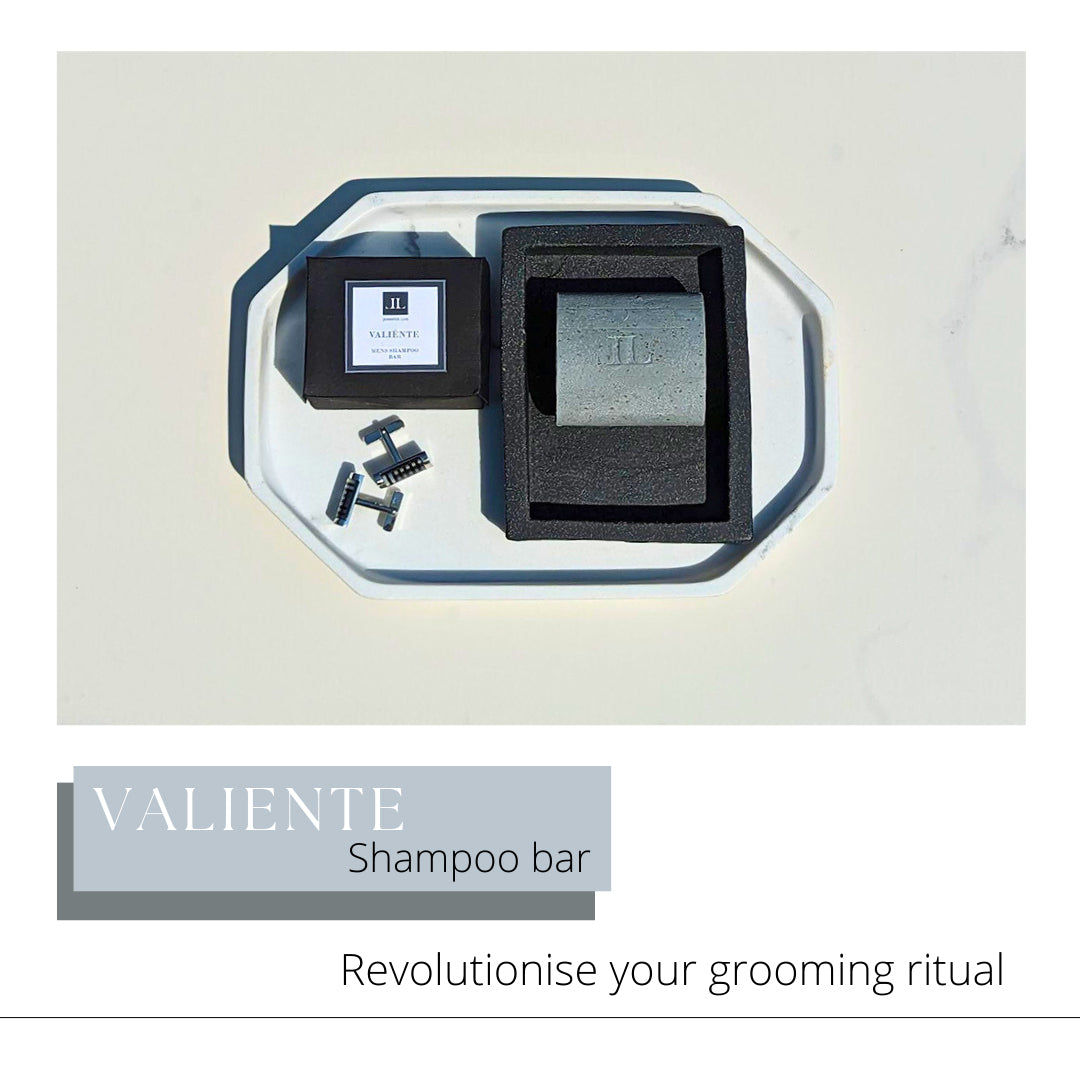 Valiente
Regular price
Sale price
£11.75 GBP
Unit price
per
Sale
Sold out
Share
View full details