Regular price
Sale price
£20.00 GBP
Unit price
per
Sale
Sold out
No1 Shampoo bar is the perfect solution to nourish and repair your locks. Made with 97.5% natural ingredients, this shampoo bar is not only effective but also eco-friendly.
No1 Shampoo bar is specially formulated to cater to the needs of those with dry, damaged, and frizzy hair. The rich blend of powerful ingredients in the bar work together to moisturise, nourish, strengthen and repair your hair, leaving it looking and feeling healthier than ever before.
Using creamy, exotic sandalwood, sweet, woody cedarwood and refreshing honeyed neroli, No.1's warming aroma will leave you with a feeling of serenity and confidence. With Jennifer Luis's professional shampoo bar No.1, your hair will turn heads everywhere.
Hero Ingredients

Bamboo- Bamboo contains silica, which is essential for strengthening hair strands and preventing breakage. It is rich in vitamins A, B, and E, which nourish and moisturise hair, leaving it soft and shiny. The silica in bamboo also helps to stimulate hair growth by improving circulation to the scalp and promoting healthy hair follicles. Bamboo also contains natural anti-inflammatory and anti-bacterial properties, which can help to reduce hair loss and soothe the scalp. It contains antioxidants, which can help to protect hair from environmental damage such as UV rays and pollution. Bamboo extract can also help to add volume to hair by thickening individual strands and promoting overall hair health.

Shea Butter- Shea butter is rich in vitamins A, E, and F, which are essential for healthy hair growth and maintenance. It also contains fatty acids that help to moisturize and nourish hair, reducing dryness and brittleness. Shea butter can also help to soothe a dry and itchy scalp, promoting healthy hair growth. Its anti-inflammatory and anti-bacterial properties can help to prevent dandruff and other scalp irritations. Shea butter is also effective at protecting hair from environmental damage, such as UV rays and pollution

Hemp- Hemp oil is rich in fatty acids, which are great for moisturising hair. It can help prevent breakage, split ends, and dryness by penetrating the hair shaft and locking in moisture. Hemp oil is also high in protein, which is essential for building strong and healthy hair. Regular use can help strengthen hair and reduce the risk of breakage. Hemp oil also contains omega-3, omega-6, and omega-9 fatty acids, which can help stimulate hair growth. These nutrients help nourish the scalp, promoting healthy hair growth from the root. By containing anti-inflammatory properties it can help soothe an irritated scalp. It can also help alleviate dandruff and other scalp conditions. Finally, Hemp oil can help give hair a natural shine, making it look healthier and more vibrant.
How to use

Here's a quick guide on how to use a shampoo bar:
Step 1: Wet your hair thoroughly with warm water.
Step 2: Rub the shampoo bar between your hands to create a lather. Alternatively, you can rub the bar directly onto your hair.
Step 3: Massage the lather into your scalp and hair, working from the roots to the ends.
Step 4: Rinse your hair thoroughly with warm water.
Step 5: Repeat
Step 6: Storing your bar- Keep it away from water - either on a basin, in a soap dish, or hanging in a net. Keeping your bar dry between uses will mean no mess and more washes.
Ingredients

Sodium cocoyl isethionate, Cocamidopropyl Betaine, Theobroma cacao seed butter, Behentrimonium Chloride, C177891, Butyrospermum parkii butter, Simmondsia chinesis seed oil, Cannabis sativa seed oil, Helianthus annuus seed oil, Phenoxyethanol, Hydrolyzed wheat protein, Argania spinosa kernel oil, Polyquaternium-7, Alcohol, Citrus aurantium amara flower oil, Parfum, Cedrus atlantica bark oil, Curcuma longa root extract, Tocopherol, Bambusa vulgaris extract, Ethylhexylglycerin, Potassium sorbate, Citric acid, CI77491, CI77007, Hydroxycitronellal, Geraniol, Linalol, Citronellol, Limonene.
Share
View full details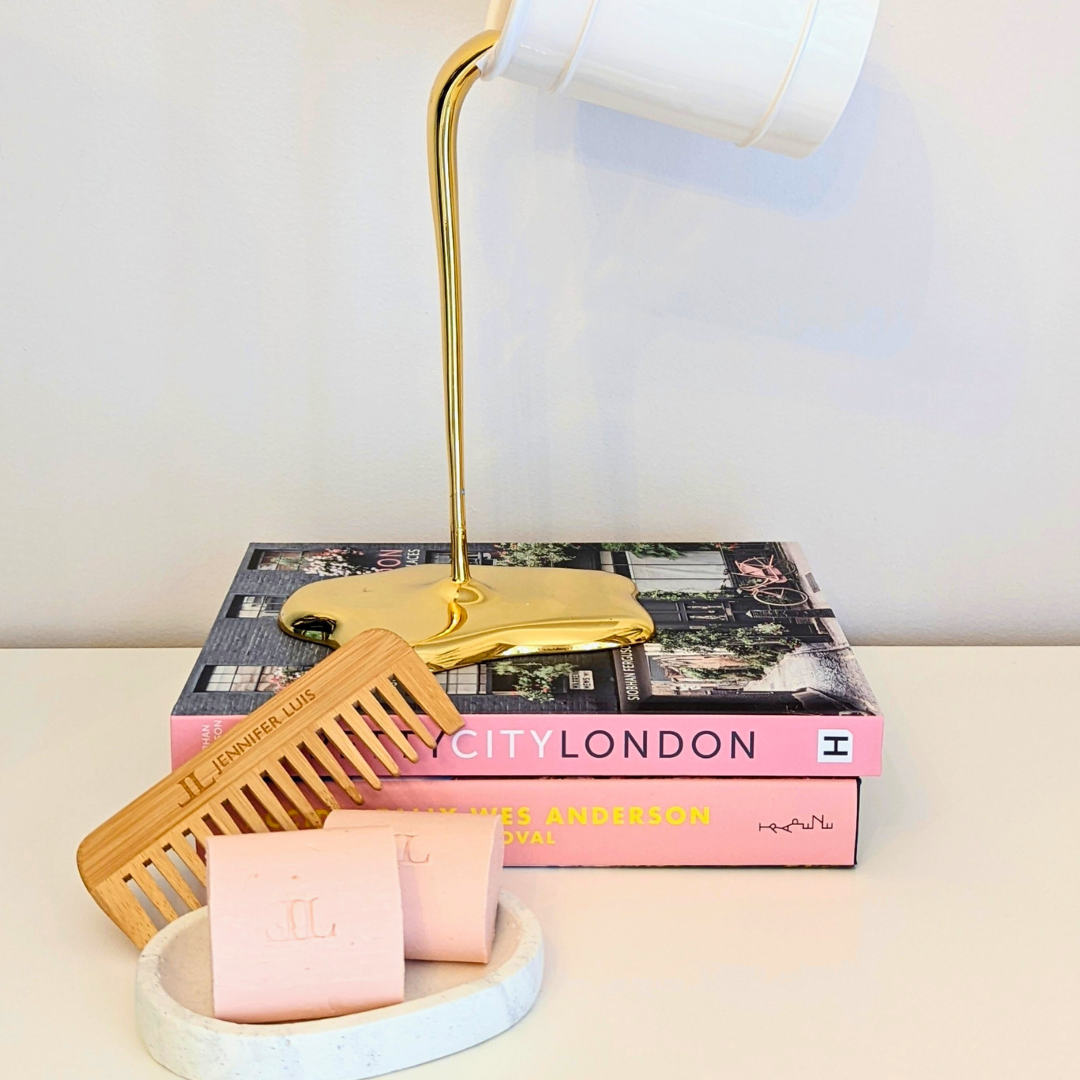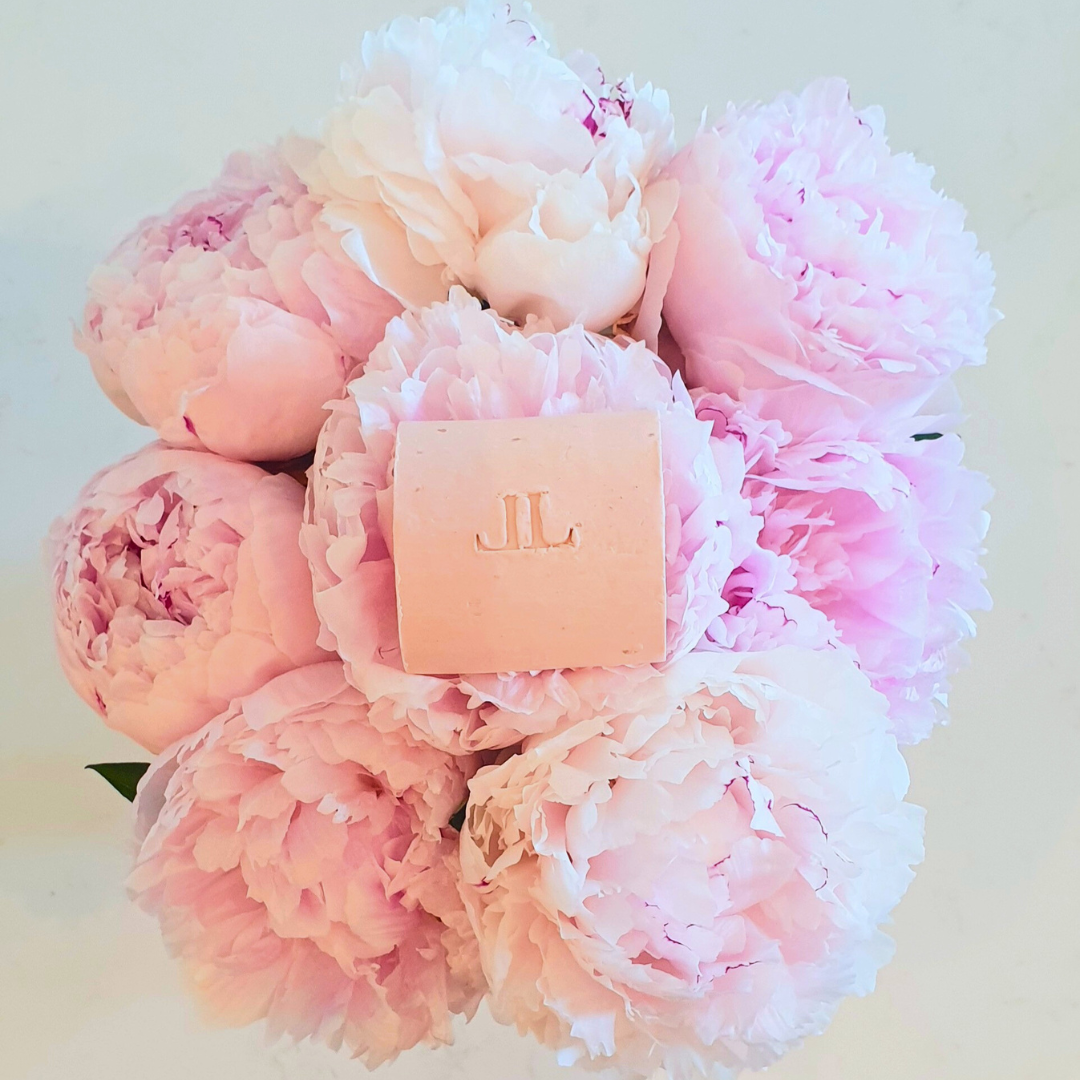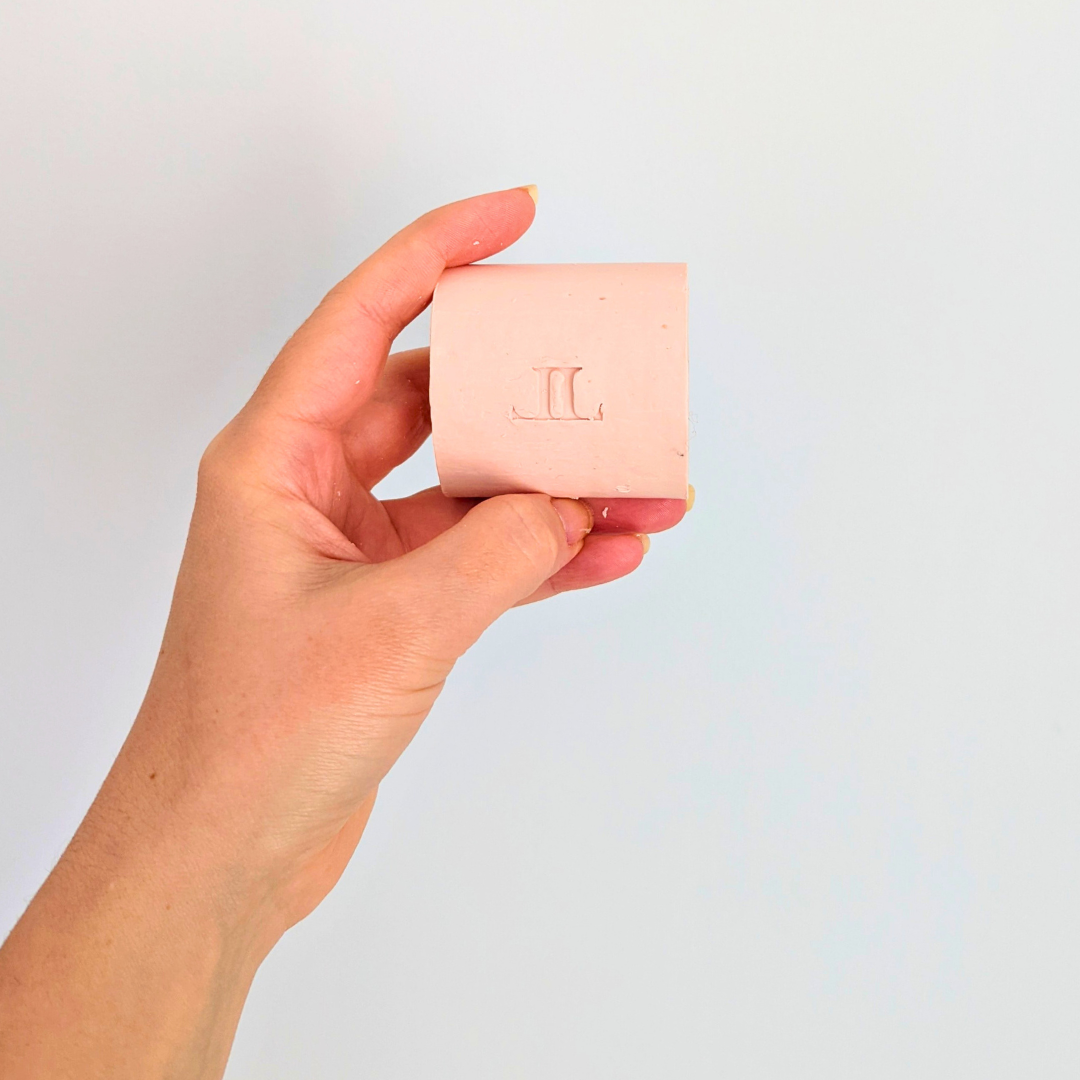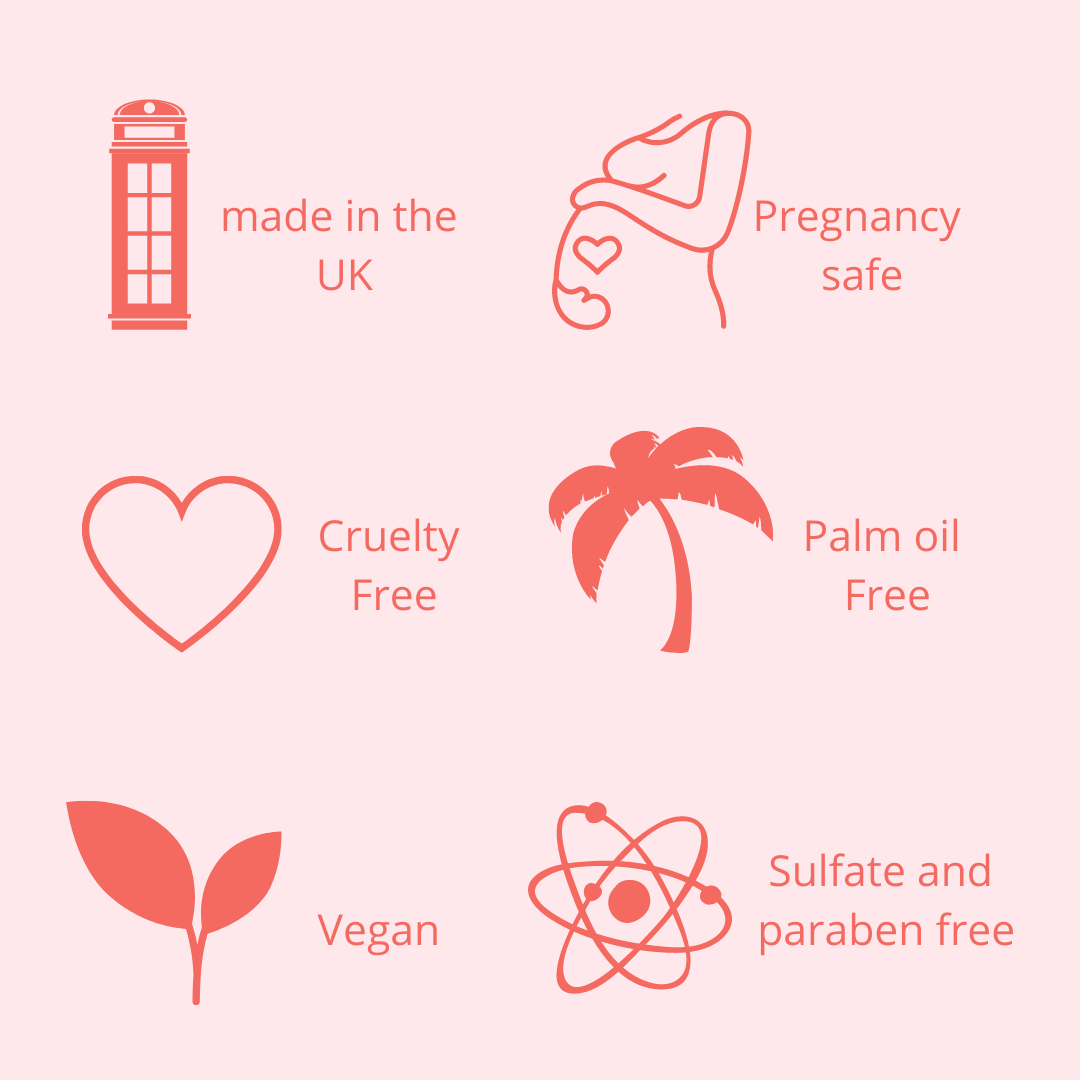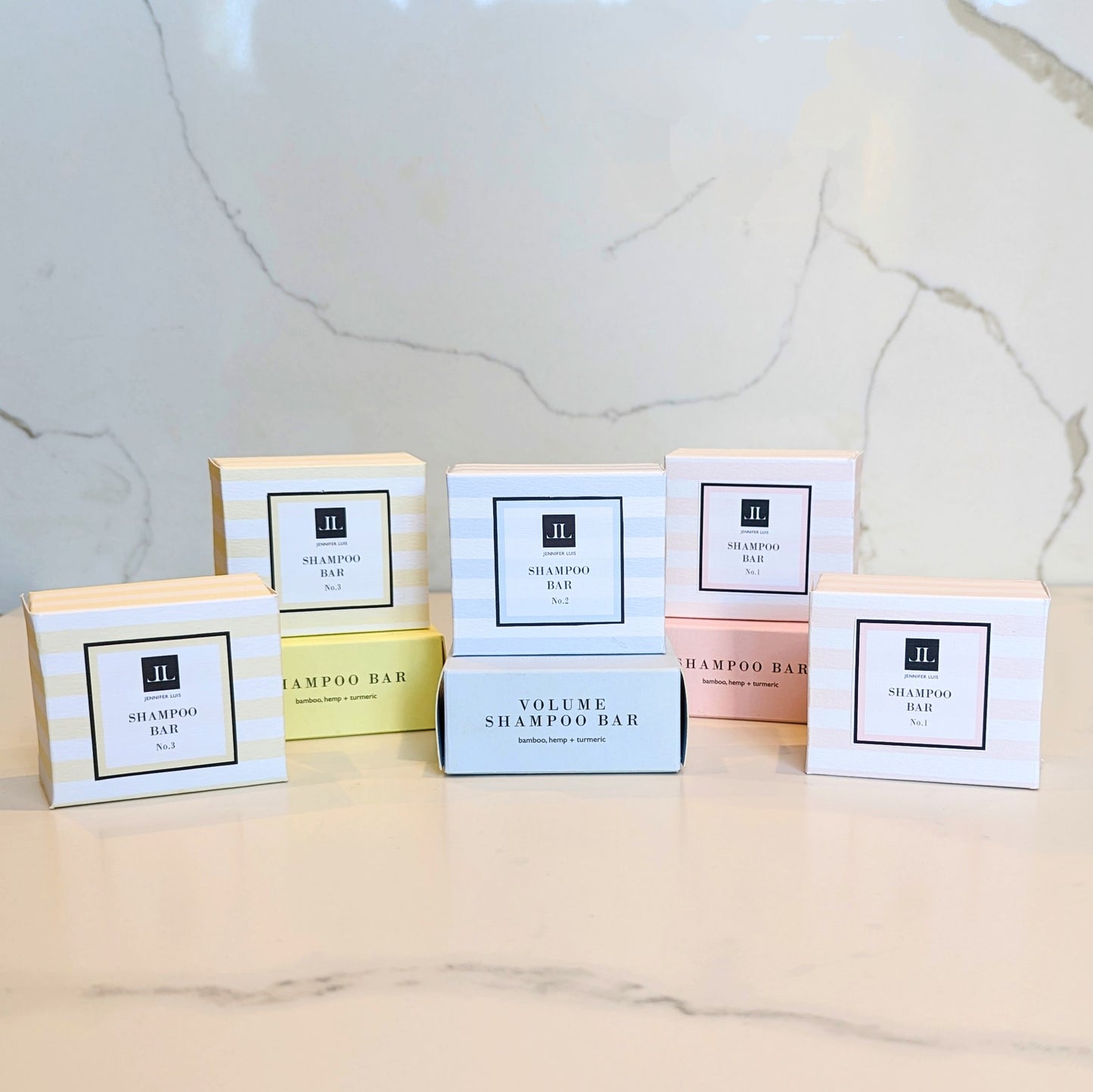 My favorite shampoo!
I've been a huge fan of the No 1 shampoo bar since it was launched. It leaves my hair feeling clean and nourished, and it looks so healthy! Jennifer Luis has nailed it - sustainable, (incredibly) effective, and long-lasting…the perfect combo! Highly recommend it to anyone with frizzy, damaged, coarse, curly or dry hair (like me). This shampoo is a lifeline for us!
No 1 Shampoo Bar - For unruly, coarse or prone to frizz
Amazing!!!
After thinking for ages about giving a shampoo bar ago for my untamed, dried out, brittle coloured hair - I am absolutely over the moon with Jennifer Luis no 1 shampoo bar, its really changed my hair over all, the way it looks - now healthy and shiny and also feels miles better! I can't recommend Jennifer Luis shampoo bars enough! I definitely shall be continuing to use it, I cant imagine washing my hair in anything else now! They last for ages and leave your hair smelling fantastic!! I can't thank you enough for your amazing shampoo bar, its clear to see that your years of professionally working with hair, you know what you are talking about and how to use that knowledge in making these products! So for anyone wondering wether to make that switch to a Jennifer Luis shampoo bar definatley go for it you shall not be disappointed!! X
Handmade and vegan!
This bar is designed to nourish and cleanse your hair with a blend of gentle oils. It left my hair feeling especially clean and fresh and left a long - lasting fragrance, too.I didn't need any conditioner.Love the packaging as it looks cute, vegan, and plastic free. Thanks Jennifer for this!xx
Better than any bottled shampoo
I've tried a couple of shampoo bars in an attempt to go zero waste in the bathroom - all a disaster. Until I found this one - it's even better than any bottled shampoos I've ever used (and I used to buy salon-quality shampoos from Kevin Murphy). I use the one for normal hair :-).